Across Rørosvidda with horse and sleigh
With the winter in your face and history behind you…
Throughout the centuries, horse and sleigh have been the main form of transportation for trade to Røros. The travelers from beyond the mountains became a familiar sight, and they brought with them tales of their world. Swedes, also known as Forbønder, were very welcome guests when they stopped to rest and share food, music, and stories at the "journey farms". To this very day, these trips are still being made to Rørosmartnan.
At Vauldalen Fjellhotell we are passionate about giving you the same experience – sitting in a horse-drawn sleigh and feeling the tingling thrill of being part of a midwinter adventure.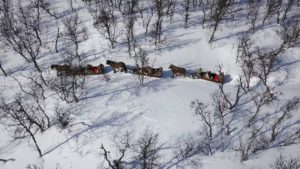 The route over Rørosvidda runs along the old winter road, just the same as was used in the past. The striking beauty of nature, untouched by the passage of time – witnessing it all really is very affecting. When lodging at the "journey farms" you will see that they care equally about attending to humans and horses.
One thing is for certain: when the sound of the Forbønder has heard people gather around them in delight. This is their chance for social interaction between village and city – today, just as in the past. This is what we hope you will share with us!
With winter in your face and history behind you…
Across Rørosvidda by horse and sleigh, a journey through a World Heritage that very few people get to experience today!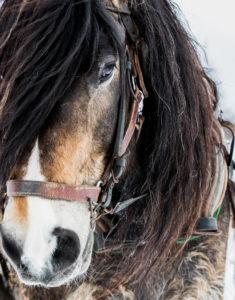 Kathrine Sørgård